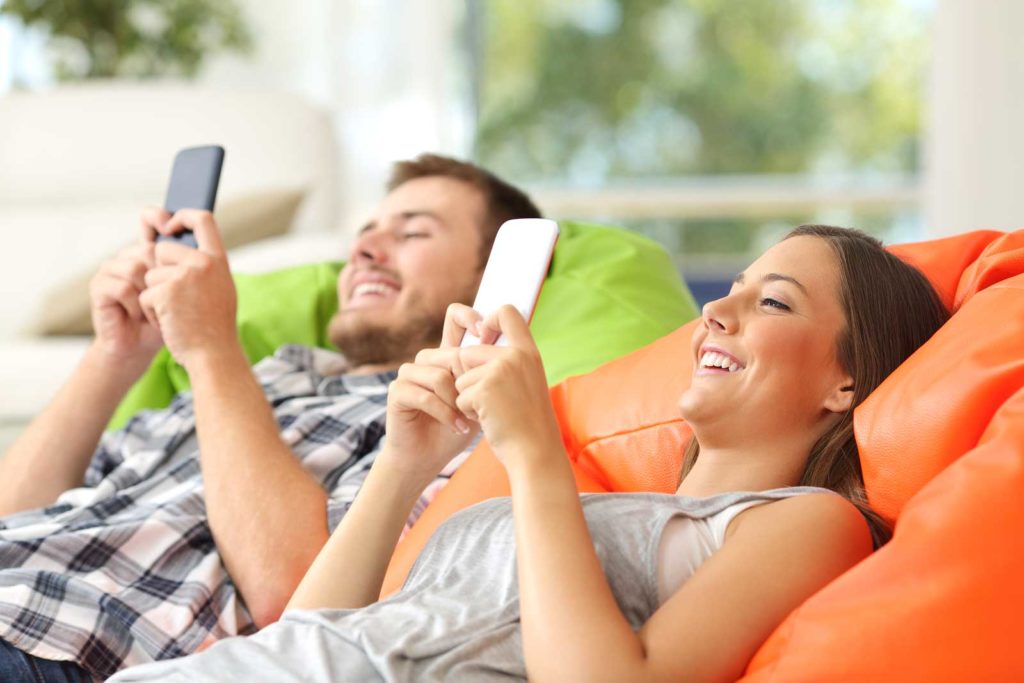 The various social media platforms are among the best places to leverage your content, thanks to the power of social media marketing.
"It's the best place to easily and quickly share news and content by advertising to your target audience."
The internet is such a success, it would be wise to invest now to help your business reach its target audience and your website rank higher in the search results.
Read on to better understand why social media is the best place to engage potential and existing customers and to drive business growth as part of an effective marketing strategy.
What is social media marketing?
Social media marketing in simple words is the use of social media platforms to promote the products and services of a business.
It is the process of catching the attention of your audience and driving traffic to your website through social networking.
Why should a business spend time and money on social media?
1. It is the best place to easily and quickly share news and content.
The use of social media is an effective marketing strategy that doesn't require you to spend much as compared to television and newspaper advertisements.
The best part of it is that it delivers. With the right mindset and strategy, it is a sure-fire way to get your business in front of many eyes.
2. It helps Increase brand awareness and loyalty.
Your social media presence will make it easy for your existing and potential customers to reach you and interact with you. When you connect with your audience, you gain their trust and approval.
According to an article published on Convince & Convert, 53% of Americans ages 12 and up who follow brands in social media are more loyal to those brands.
3. It leads to improved customer experience and satisfaction.
Use social media not only to advertise your products and services, but to connect with your audience as well. Whether it is good feedback or a complaint they want to say, be there. Listen, reply, and address their concerns if there are any.
4. It increases website traffic, rankings, and sales.
Social media directs people to your website.
The more likes or shares you have, the more opportunities to rank higher in the search results. The more website visitors you have, the more opportunities to make sales and profit.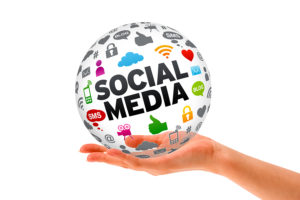 Which social media platform should you use for your business?
1. Facebook
Facebook is considered the biggest social networking site on the Internet.
It is a great starting point for any business, whatever industry it may be in, because of the various options available.
You can easily upload photos and videos, share important news and updates, and connect to your audience any time of the day.
Based on statistical data gathered for the first quarter of 2016, Facebook is most likely to be used for marketing campaigns. About 96% of the respondents were likely to use Facebook, 68% were likely to use YouTube campaigns, 63% were likely to use Instagram, and 56% were likely to use Twitter.
2. YouTube
Being a video-sharing platform, YouTube is considered a news and entertainment hub. People can view, upload, rate, comment and share content on the platform.
This is a great medium for businesses that have graphic, artistic, and educational components.
3. Instagram
Instagram is a visually oriented social media platform based on photo and video posts. Aside from posting photos, users can also view, like, and comment on other posts.
"Using relevant and popular hashtags are key to a successful Instagram post."
If you have an eye for detail, this is a great platform to increase your brand awareness.
4. Twitter
Twitter allows users to post or tweet short messages up to 140 characters long. With Twitter, you can also share videos, images, links, and polls. It is an ideal platform for any type of business to connect with people and handle customer service.
Hashtags are also considered a useful component in order for your audience to find you.
5. Pinterest
Like Instagram, Pinterest is a hotbed for creativity and artistry. It is an effective tool for all types of businesses to increase their brand awareness, customer engagement, and website traffic.
Elements of a Successful Social Media Marketing Campaign
Marketing through social media is more than just creating a Facebook page, posting content, and sharing it for your viewers to see. It involves research and analysis, goal setting, and content creation and marketing.
Research and analysis
There are various online marketing strategies that businesses can employ, but the foundation of any successful marketing campaign remains to be extensive research and thorough analysis.
Get to know your market, your target audience, and your competition. By doing so, you can identify the social media platforms that would work best and identify what your viewers need.
Goal Setting
Set specific, measurable, and realistic goals and objectives. Align your objectives with the appropriate social media platforms that would deliver results.
Content creation and marketing
With social media comes great and engaging content. Social media and content complement each other. By using both to your advantage, you can easily reach your audience and convert your leads.
Grow your business, reach a larger audience and convert more leads, contact Littlejohn's Web Shop today!