Description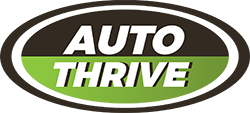 All packages billed monthly. Separate Facebook Ad spend will be billed directly by Facebook.
Agreement auto renews for the chosen agreement length unless either party gives 30 days notice not to renew. You may upgrade or downgrade at anytime.
*Offline Sales Matchbacks will measure offline (in-person) sales so that we tracks vehicles sold in the past 28 days that came from (your customers last touch point of) your AutoThrive Ad Package. We'll need a sales report at the end of each month that include your customer's name, address, phone, DOB, M/F, and vehicle sold price.