The Perfect Email Marketing Strategy To Build Your List
By now, you've probably heard just how
profitable email marketing
can be for your business.
You realize email is still one of the best ways to drive traffic, build your audience, and add revenue.
But your list is small, or perhaps even non-existent, and you need a plan that will make people actually want to sign up and hear from you.
Convincing your ideal customers to subscribe is the hardest, and arguably most important piece of a good email marketing campaign.
After all, time is precious and most people receive hundreds of emails weekly that they don't bother looking at.
Why should your content be any different?
That is actually the best question you can ask yourself.
In order to stand out in a sea of sales offers, you're going to have to promise – and then deliver – one thing to your subscribers.
Real value.
Today we will discuss how to create an opt in offer that has so much value, that your subscribers will happily give up their emails in exchange for hearing what you have to say.
The Importance Of A Value Proposition
A value proposition is simply the way you communicate the value of what you have to offer to the people who can benefit the most from it.
" One of the most common mistakes people make when crafting value propositions is thinking that they need to contain marketing buzzwords that make the product sound innovative or revolutionary.
This couldn't be further from the truth.
A great value proposition uses the language your customers use and clearly explains what the product can do for them."
Before you even begin to come up with a strategy for creating a successful opt in, you need to be intimately familiar with how your product or service benefits your audience.
You then need to learn how to communicate those benefits concisely in your audience's own language.
In addition to being clear, and highlighting the ways your offering benefits your customer, it's also important to note how what you have is different from your competitors.
If you feel stuck, Impact has some examples of great value propositions to help give you a little inspiration.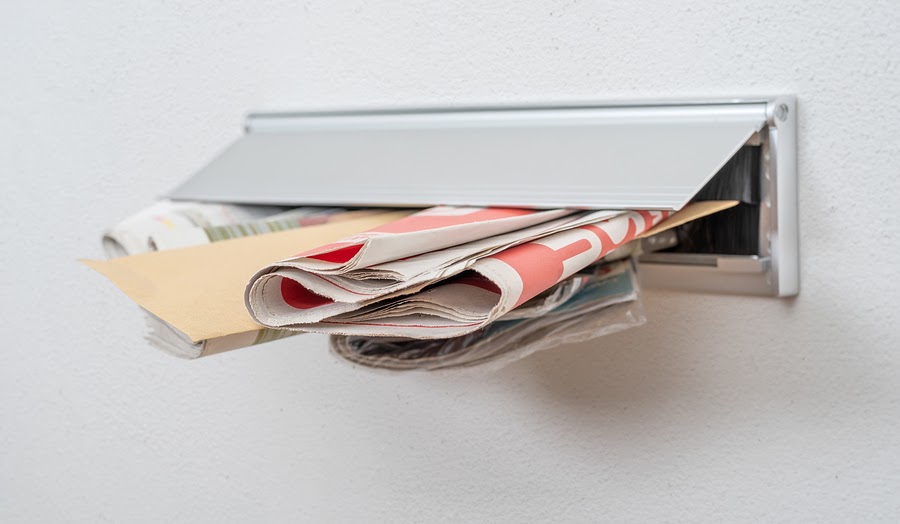 How To Craft Your Opt In Offer
Now that you have fully grasped your value proposition, it's time to come up with the actual offer.
In order for your opt in offer to be successful, you need to remember just two things:
Be so specific about your benefits, that your subscribers will be looking forward to hearing from you.

Deliver on your promise.
For some businesses, a newsletter is a great way to go.
If you position yourself right, you can make your audience feel like they're in an exclusive membership club that you've created just for subscribers.
In this "club" they get tangible benefits – like member only deals – not offered to the rest of your customers or clients.
Just remember…consistency is key.
Whether you choose to send your newsletter once a month, or once a week, it's critical that you maintain a set schedule so your subscribers don't have unmet expectations.
Here are a few tips from Breezy Hill marketing on creating a successful newsletter:
"When you're deciding how to start a small business newsletter, be sure you include something of value. As an industry expert, consider sharing your knowledge and expertise with them – the better you explain a subject, the more likely they are to trust you.
Newsletters can also be used to share unique content – offers, blogs, coupons, and so on – that you'd normally be sharing on social media. This helps to build sustained traffic for your blog (and ultimately your company as a whole).
Not all of these subjects are relevant to every business – but when deciding how to start a small business newsletter, these are the topics you should consider first.
Upcoming Sales and Deals:

If you're marketing to people who have bought from you in the past and might buy again in the future, telling them about special deals can encourage them to make a purchase before the opportunity to get a better deal lapses.

Industry News:

This is where you can really share your expertise. Discussing things happening in your industry – and in particular how they relate to your customers – means you can provide them with timely information that actually matters to their lives.

Upcomng Events:

This part of a newsletter can discuss your own events (online and offline), as well as other local events and things that your audience might be interested in. For example, if your audience likes dogs, you could discuss upcoming canine award shows.

Interesting Articles Pertaining To Your Business:

This bit is self-explanatory, really, but a few links to other good news articles can help flesh out the content and make your readers happier to read what you're saying.

Recent Blogs You've Written:

Similarly, you can link to good blog posts (and here, "good" means "ones that are getting decent amounts of traffic"), since they've already demonstrated that your audience is interested in them."
While a newsletter works well for some businesses, it's in no way the only opt in offer option.
Plenty of businesses successfully use –
A free ebook that teaches a specific skill

A quiz that reveals an answer to a burning question

A downloadable gift (a template, a report, or even a work of art)

A contest entry

A killer coupon code for one of your products or services (with the promise of more to come!)
When crafting your opt in offer, consider your audience and what's important to them.
Having a true understanding of your ideal client will help you shape the perfect opt in offer and grow an engaged list of loyal subscribers.
For help with your email marketing campaign, contact us at Littlejohn's Webshop today!